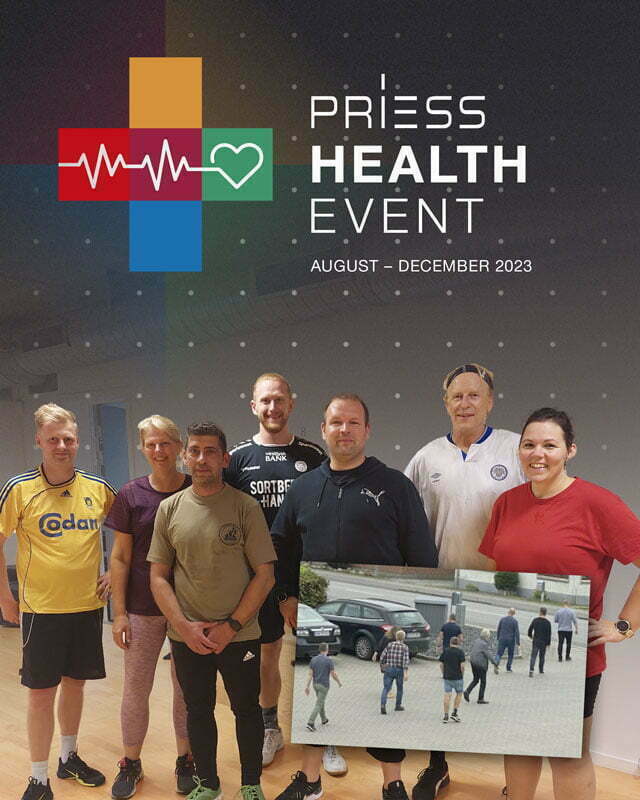 We're rolling out the red carpet for an exciting health event that runs from Monday, 28th August to Sunday, 10th December!
Over 140 dedicated employees have already agreed to take part in our health assessment, which includes weight checks, body composition analyses, blood pressure, cholesterol and blood sugar checks.
And why is that a priority? Because we value our employees and want to focus on overall health.
But it doesn't stop here! 90 employees are currently taking part in an exciting competition to walk the most steps as part of Dansk Firmaidræt's "Count the steps campaign". Who do you think will win?
We're also holding weekly group training sessions at our local gym, Vinderup Fitness, so that everyone can get fit and feel good and spend time with colleagues in a different setting.
And if that wasn't enough, our employees can look forward to some exciting talks on topics such as stress, diet and well-being at work.
Last but not least, we end the event with a final health check for all 140 participants. We are excited to see what the results will be after this amazing health initiative.